CCS Leisure Products Are Designed For Simplicity.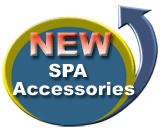 Telephone Orders
Phone orders can be placed Monday to Friday, 9am – 5pm, Mountain Standard Time. Toll free in Canada at 866-432-8565. Outside of Canada call 780-542-3809.
Fax Orders
Fax orders may be placed 24 hours a day at 780-542-5363.
Email Orders
E-mail orders will be accepted 24 hours a day to sales@ccsleisureproducts.com
Payments
All payments must be in CAD currency. We accept visa, master card and prepayment.
Shipping
Normal shipping is DHL courier or common carrier. We are committed to shipping your order the day is it paid, with the best freight rates available.
Returns
We will accept product returns provided the item was purchased directly from us. Distributors must obtain a Return Goods Authorization form (available for download on this website). All items must be returned in their original packaging and a restocking fee of 15% will apply.
POP Material
We have developed eye catching packaging, display banners, and colorful brochures for your retail needs.